FEATURED ARTICLES

---
Are You Medical OEM Machining Material?
As the baby-boomer generation inexorably falls apart, screws, plates, rods and less invasive surgical tools are increasingly available to put "humpty" back together again. From Production Machining Magazine

---
Important Carbon Steele Machining Info
Knowledge of the factors that contribute to the machinability of carbon steels is critical for shops making complex precision engineered parts in high volumes. From Production Machining Magazine

---
Practical Tips for Highspeed Machining
In die/mold work, the programmer can make the HSM process dramatically more effective. Here are some tips. From Modern Machining Magazine.

---
An Affordable, Secure Way to Exchance 3D CAD models
This universal CAD exchange capability offers benefits to both designer and shop. From Modern Maching Magazine.

---
Equipment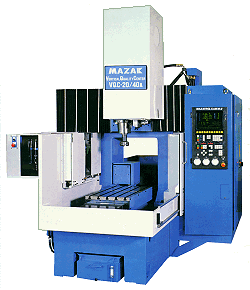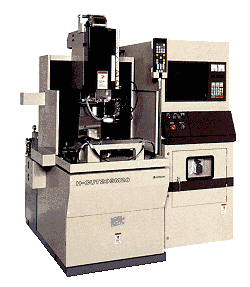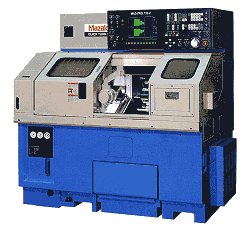 Large parts. Small parts. With our multi-axis capability and dual-station setups, our machines can run your job faster with fewer setups. Our CNC Lathes can turn your parts quickly and efficiently while holding very close tolerances.
CNC Machinery:
(1) 4-Axis 50 Taper Vertical Machining Center (18" x 22" x 48")
(1) QVC 20/40B Vertical Machining Center (10" x 20" x 40")
(2) Vertical Milling Machines- With full 3 Axis Controls
(2) Ram Type Vertical Milling Machines-W/2 Axis Controls
(1) QT-8N Universal Lathe
(1) QT-20N Universal Lathe (Max swing dia. 13" x 39" between centers)
(1) QT Nexis 300 Lathe (Max. swing dia 24" x 19" between centers)

Standard Lathe:
(2) 10" x 20" Monarch Engine Lathe
(1) 20" x 72" Monarch Engine Lathe (Max swing dia. 22.5")
Standard Milling Machines:
(1) #24M Van Norman Horizontal/Vertical Mill
(1) 2HP Ram Type Vertical Milling Machine

Grinders:
(1) 10" x 36" Plain Cylindrical O.D. Grinder
(1) #72-A Heald Internal Grinder
(1) 12" x 24" Elb Surface Grinder
(1) #2 Cincinnati Cutter Grinder

Wire EDM:
(1) Hitachi 203M H-Cut Series (6.7"x14"x18")

Inspection Equipment:
(1) Brown & Sharpe CMM
(1) Brown & Shape Micro Height
(2) Granite Surface Plates (4'x 8' Master Plate)
Complete Sets of both English & Metric Mics.
Misc. Equipment:
(1) Box Column 5HP Drill
(1) 7.5" x 36" Radial Drill
(1) Vertical Slotter
(1) Sunnen Hone (Range 15/64 – 2-1/4")
(2) Vertical Band Saws
(2) Horizontal Band Saws
(1) Mig & Tig Welders

Design Equipment:
Mechanical Desktop Version 5
AutoCad Mechanical 2000i
AutoCad 2000i

CAD/CAM
Virtual Gibbs w/ 4-Aixs Rotary Milling Wrap